Is it really almost over already? Maybe you didn't get to do all you had planned this summer. Fortunately for you, in a town like LA, it's never too late to find plenty of exciting things to do—especially on a holiday weekend. Here are a few of our picks for the most amazing things to do in LA for Labor Day weekend:
1.  Catch an Outdoor Movie
Beautiful weather and classic films are two of the greatest things about LA, so why not enjoy both at once? This year, one of the best things to do in LA for Labor Day weekend is to see Pulp Fiction at LEVEL downtown (Friday, September 1), Goodfellas at Eat|See|Hear (Saturday, September 2), Saturday Night Fever at The Montalban (Saturday, September 2), and Sunset Boulevard at Cinespia (Sunday, September 3). Just remember to provide your own movie snacks and Snuggies.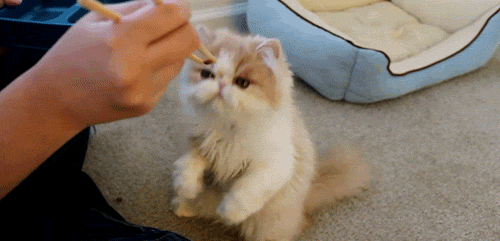 2.  Throw Down at a Food Festival 
Labor Day adds an extra 24 hours to your weekend, which is perfect for recovering from a food coma. Start your weekend devouring your way through some sushi donuts, wonton nachos, and more from 150 of the greatest Asian street food vendors in LA at 626 Night Market (Friday-Sunday, September 1-3). Once you've recovered from that, head to Paramount Pictures Studios for some of the best the LA food scene has to offer with amazing eats, cooking demonstrations, wine seminars, and spirits at The TASTE by LA Times (Friday-Sunday, September 1-3).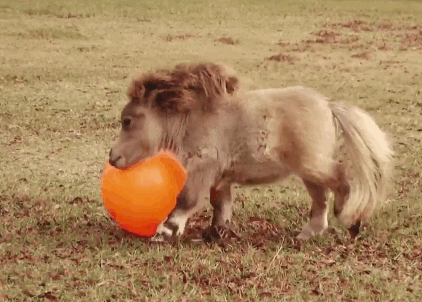 3.  Release Your Inner Child at the Fair 
You know it's September when the annual LA County Fair rolls back around. The Fair opens September 1st and runs through the 24th. This year's highlights and attractions include concert performances by Hunter Hayes and Juanes, an interactive Taylor Swift Experience by the GRAMMY Museum, ice skating, dinosaurs, and the perennial favorite "Farm at Fairplex" featuring the cutest miniature animals you've ever seen. Finish up with some deep fried hot sauce and a wine or spirits class and you will have done it right.
4.  Get Artsy at an Art Festival 
Running from Saturday, September 2 to Monday, September 4, Fiesta Hermosa, the "Largest Arts & Crafts Fair in Southern California," features roughly 300 artists of all types, including painters, photographers, ceramicists, jewelers, sculptors, and handicrafters. Or, if you're feeling ambitiously artistic, you can head a bit further down the beach to complete the trifecta that comprises the Laguna Art Festivals: the Festival of Arts, Art-A-Fair, and the Sawdust Art Festival. But to accomplish such a feat, you'll need a passport—namely, the Laguna Beach Passport to the Arts.


5.  Celebrate the Return of Football 
Perhaps one of the most welcome things Labor Day brings along with it is the return of college football. USC opens their season against Western Michigan at the Coliseum on Saturday, September 2nd at 2:15pm. UCLA also plays its home opener on Labor Day weekend, taking on Texas A&M at 4:30pm on Sunday, September 3rd.
6.  Jam Out at a Concert
LA is always home to great concerts, and Labor Day weekend is no exception. Our picks for the best concerts in LA for Labor Day Weekend? Catch one of three performances by the LA Philharmonic conducted by none other than John Williams at the Hollywood Bowl (three shows on Friday, Saturday, or Sunday September 1-3), or head over the Anaheim to see OneRepublic kick off the 2017 Honda Civic Tour on Saturday, September 2 at 7:00pm. Also performing on Saturday is the iconic Mary J Blige at the Greek Theatre or Grace Potter at the Labor Day Music Fest! 



7.  Stay on Fleek at LA Fleet Week
Feeling patriotic this Labor Day? LA Fleet Week, a new LA Labor Day tradition is a free public event celebrating the U.S. armed forces at the nation's #1 Port of Los Angeles running all weekend from September 1-4. Go on a guided ship tour, catch some stellar aerial demonstrations, or just kick back and enjoy the food, live music, and fireworks along the beautiful LA water-front.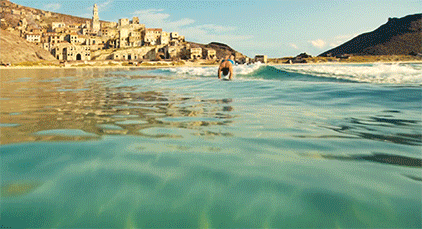 8.  Swim Like Summer Will Never End
Ocean temperatures start dropping back down toward the Low 60s by mid-September, so if you've been holding out on your beach visit, maybe being in LA for Labor Day weekend means it's time to go. Or perhaps you prefer to see the summer off with one more epic pool party at the W Hollywood rooftop (Monday, September 4, 1:00-7:00pm). Don't be too sad about the weather though—temperatures in LA are expected to hang around the low 80s through the end of the month.
One thing you definitely shouldn't be doing this weekend is wasting an inordinate amount of time circling the block to look for parking. Whatever you end up doing, do yourself a favor and arrive happier by booking a spot in advance with Pavemint. It's a little less labor on your LA Labor Day weekend.