We love the rich musical history of Los Angeles just as much as we appreciate its cinematic charm. It's the birthplace of tons of iconic musical acts, including rock-and-roll legends, The Doors. If you know nothing at all about Jim Morrison and The Doors, you'd at least recognize their greatest hits, like "Light My Fire" and "People Are Strange." If you know a bit more, you probably swooned over Val Kilmer's almost uncanny portrayal of the bad boy frontman in the 1991 Oliver Stone biopic. Fans have made his likeness into a million stencils and spray painted them all over the world.
Here are some interesting facts that you probably didn't know about the Lizard King:
1. Always on camera
Jim Morrison's on-screen debut was actually in a recruitment video for Florida State University, where he attended school. He may look young and innocent, but even back then, he was a trouble maker. In fact, he was arrested in Florida for stealing a police officer's helmet on his way to a football game!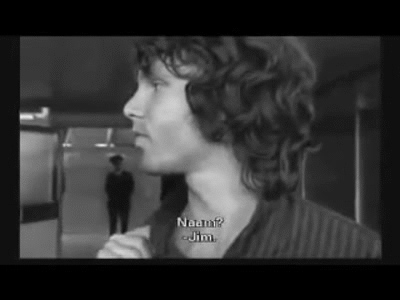 2. Born on the beach
Venice Beach is the official birthplace of The Doors. The story goes that Jim ran into his film school friend, Ray Manzarek one day at the beach. Jim had been living on a friend's roof, writing poetry. He sang Ray a song he'd been working on called Moonlight Drive and they decided to put together a band.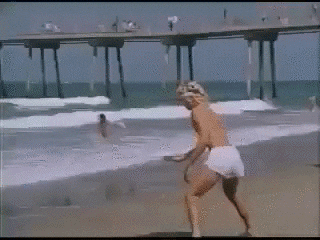 3. Woodstock? Pass…
Jim was notoriously shy on stage and performed a lot of their early sets with his back to the audience. The band also passed on performing at Woodstock in 1969. Robby Krieger would later say, "We never played at Woodstock because we were stupid and turned it down. We thought it would be a second class repeat of Monterey Pop Festival." Hindsight 20/20, right?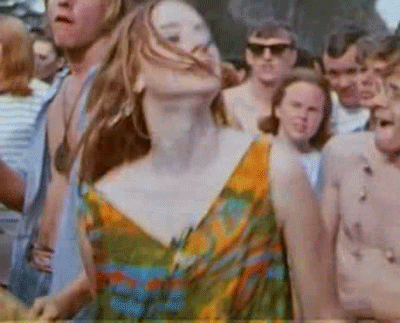 4. Literary references on literary references
You might know that The Doors got their name from Aldous Huxley's book, The Doors of Perception, about experiences with mind-bending drugs. But did you know that Aldous Huxley named his book after a William Blake poem called "The Marriage of Heaven and Hell?" The famous passage goes, "If the doors of perception were cleansed everything would appear to man as it is, infinite." Whoa, man.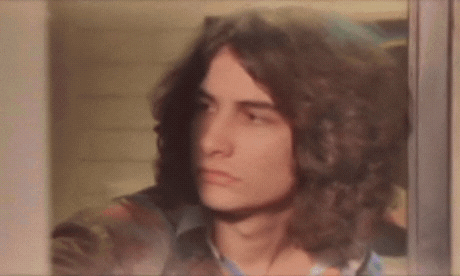 5. Mr. Mojo Risin'
Jim Morrison had a lot of nicknames, most notably "Mr. Mojo Risin'," which is an anagram for Jim Morrison and also the bridge of "LA Woman." People also called him The Lizard King, which was from a poem he wrote called "The Celebration of the Lizard." In the poem he says, "I am the lizard king, I can do anything." 6. One lizard to rule them all
Paleontologists actually named a giant prehistoric lizard for Jim. In June 2013, scientists discovered a large lizard fossil in Myanmar and they named it Barbaturex Morrisoni. "This is a king lizard, and he was The Lizard King, so it just fit," said Jason Head, a University of Nebraska-Lincoln paleontologist. The Jim Morrison lizard lived about 36-40 million years ago, ate plants and was roughly the size of a German Shepard.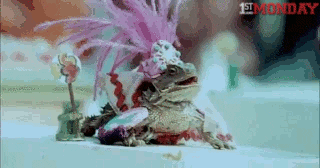 7. Never again!
The Doors were banned from The Ed Sullivan Show because Jim didn't change the lyrics to their song, Light My Fire during the performance. Apparently, show producers asked them to change the words from "Girl we couldn't get much higher" to "Girl we couldn't get much better." They played the song as-is, and Ed Sullivan told them they'd never be invited back. Jim reportedly said, "But better didn't rhyme with fire!" Just kidding, we just wish he said that.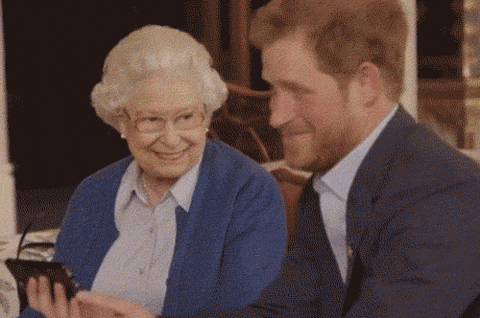 8. Killer asthma
Jim Morrison had really bad asthma and it may have even caused his death! He took a drug called Marax by inhaler for his asthma, which the FDA later banned because it turned out that it could cause death when taken in conjunction with alcohol.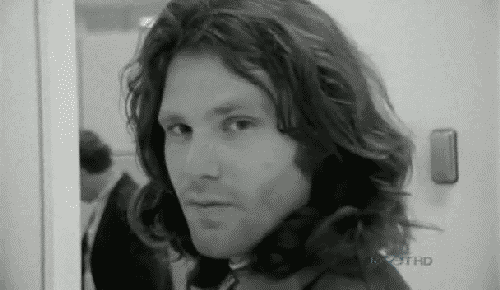 9. Is Jim Morrison even dead, though?
The true cause of Jim's death can never be known for certain because French law did not require an autopsy. The cause of death is listed as heart failure in French records, though many people speculate it was a drug overdose. He was the fourth inductee into the infamous "27 Club." The unofficial club is a roster of rock stars who died at the same age, including Jimi Hendrix, Janis Joplin, Brian Jones, and later, Kurt Cobain and Amy Winehouse. There are also a lot of conspiracy theories that Jim faked his own death!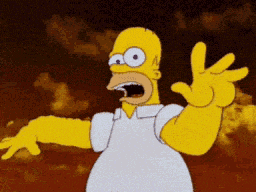 10. The French call them "Les Portes"
Jim Morrison is buried in Père Lachaise Cemetery in Paris. When the French first entombed him, they got his name wrong. They listed him as Douglas James Morrison instead of James Douglas Morrison. His grave is now the number one tourist destination in the famous cemetery, with even more visitors than the graves of Oscar Wilde, Edith Piaf, and other deceased celebrities.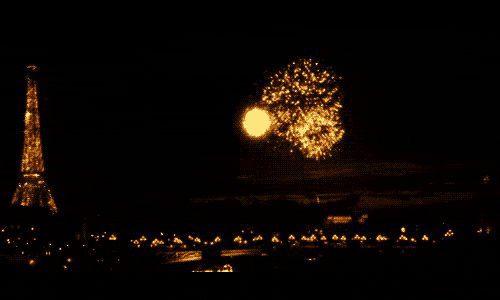 11. Coolest parking space ever?
You can reserve a parking space at Jim Morrison's last known US residence with Pavemint! Though the famed apartment building, now called the "Cheri Amour," was actually home to Jim's girlfriend, Pamela Courson, apparently Jim treated the West Hollywood abode as a second home before the couple left for Paris in 1971.