When it comes to comedy destinations, it's no secret that LA is among the best the world has to offer. In this city, you'll find everything from the legendary Sunset Strip comedy clubs to tiny shows in the back room of a comic book shop.
If you're new to the scene, it can all be a bit overwhelming. Fortunately for you, our comedy experts have curated what just might be the perfect week of comedy in LA so that even a novice can get their weekly dose of laughter. They say seven is the number of perfection, and that's the number of stops you'll be making on this hilarious journey to comedy enlightenment.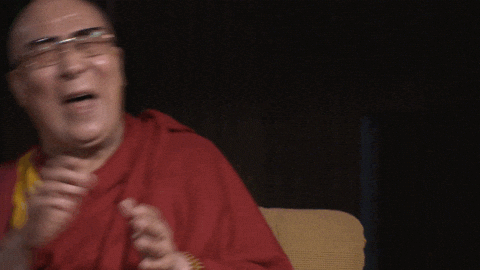 Originally out of Brooklyn, the Hot Tub stand-up show landed at the Virgil in Silver Lake in 2013 and has been a staple of the LA comedy scene ever since. Kurt Braunohler (@midnight, IFC's Bunk, Chelsea Lately) co-hosts the show with Kristen Schaal (Last Man on Earth, Flight of the Conchords, The Daily Show). Lineups each week feature a mix of popular and underground stand-up comics, sketch performances and new music.
Doors to this "Wet Jubilee of Comedy" open at 7:00 PM every Monday night. Tickets are $5 in advance and $8 at the door. Get there early if you want a seat!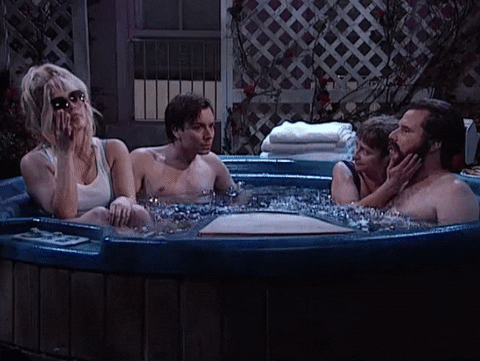 Tuesday: Roast Battle at The Comedy Store
Not for the faint of heart, Roast Battle pits two comics against each other for a three-round match of no-holds-barred verbal warfare. You might have seen the TV version of the show on Comedy Central. Comedian and Roast Battle creator Brian Moses host the show, with mentoring from "Roastmaster General" Jeff Ross. Judges have included the likes of Sarah Silverman, John Mayer, and Dave Chappelle.

Tickets to Roast Battle are free for standing room or $10 for guaranteed seats. There's a two-drink minimum, so make sure you come thirsty. Doors open at 10:00 PM and the show starts at 10:30 PM. Make sure you arrive on time— the show sells out every week!
It's not your average spelling bee: take a shot and try to spell a tricky word. Get it right? You'll get another shot on the house and a stab at another word. The person who slurs their way all the way to the end of the competition gets half the prize pot and is crowned Queen (or King) Bee. "New Bees" are always welcome to enter, but only the first ten to sign up will compete. The game is as fun to watch as it is to play, though, with commentary from comedian hosts Billy Parker and Mandy Levy.
The Slurring Bee happens on the last Wednesday of every month. It costs $5 to enter the competition, but it's free to watch. Doors open at 7:00 PM and the spelling starts at 7:30 PM.

Convoy is a three-man improv show that has been selling out the Upright Citizens Brigade Theatre on Franklin since 2008. Originally a team that competed against other improv troupes in UCB's "Cagematch," they were given their own show after a record 44-week winning streak. They're known for injecting witty tidbits from their shared broad collective knowledge into fast-paced scenes. 
Check it out and see why Convoy has set itself apart as the longest-running UCB LA improv team. The show starts at 11:00 PM on Thursday nights. You'll warm up with the hilarious Txt Msg Show too, which often features Paul Rust of the Netflix show Love. Tickets are only $5, but make sure you buy in advance!

Largo is a legendary Los Angeles venue serving up its own unique blend of music, comedy, and more since 1989. While Friday nights at Largo may be most famous for the monthly residency of musician Jon Brion (Punch-Drunk Love, Eternal Sunshine of the Spotless Mind, I Heart Huckabees), non-Brion Friday nights are an eclectic collection of hidden comedic gems.
During the next two months, for example, shows include a stand-up comedy fundraiser for Las Vegas victims hosted by Judd Apatow and Adam Sandler, a residency by comic legend Tig Notaro (Amazon's One Mississippi), a benefit show for The Littlest Tumor Foundation with Jeff Garlin (Curb Your Enthusiasm) and his stand-up friends, and a two-man improv show featuring Thomas Middleditch (Silicon Valley) and Ben Schwartz (Parks and Recreation's beloved Jean-Ralphio). 
Typically, seats go for $30, though special fundraiser events can be more expensive. We think it's worth it for the opportunity to see top-notch acts in a very intimate setting. A little Friday night date advice? Arrive early for the best seat assignment and then sneak next door for a pre-show cocktail at the Roger Room, WeHo's charming speakeasy disguised as a fortune teller.

Most people consider ASSSSCAT to be the flagship show of UCB; it's the comedy equivalent of an NBA pickup game. Comedians from your favorite movie and TV shows improvise comedy scenes and share the stage with a special celebrity guest monologist, who tells personal stories to fuel the improv.

Watch out: tickets for ASSSSCAT are cheap ($10), but they always sell out weeks in advance. So check the site often, and get yourself a seat! You can also try your luck with the Sunday ASSSSCAT show at UCB Sunset, which is free but involves standing in a long line to snag your spot. Keep in mind that if you're toward the end of that long line, you might not make it in.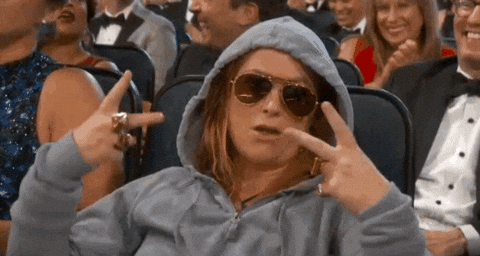 Ah, Sunday. What better way to spend the end of a weekend than in a medieval castle just off the I-5?
Located in Burbank, Starburns Castle (website under construction) is the newest addition to the LA comedy landscape. It serves as the home base of Starburns Industries, the animation studio responsible for some of your favorite movies and TV shows (Rick & Morty, Anomalisa, HBO's Animals). The castle is the new home of a fast-rising crop of live comedy shows, led by cult classic Harmontown on Sunday nights.
Founded in 2011, Harmontown is a near-weekly live podcast by Dan Harmon (Community, Rick & Morty, Channel 101) featuring co-host "Comptroller" Jeff Davis (Whose Line Is It Anyway?). Topics are wide-ranging, but somehow it always returns to live action role-playing and extremely profane, extremely scatological freestyle rapping.

Scared of missing a set time? Set your mind at ease by booking a parking space in advance with Pavemint. That way, while everyone else is circling the block, you can head straight to your space and start laughing.