PSA: The Los Angeles Rams have a real shot at the NFL playoffs for the first time since 1989. Who would have thought that in only their second year back in the city—fourteen years since the LA franchise had a winning record—the Rams would be a serious contender in the NFC?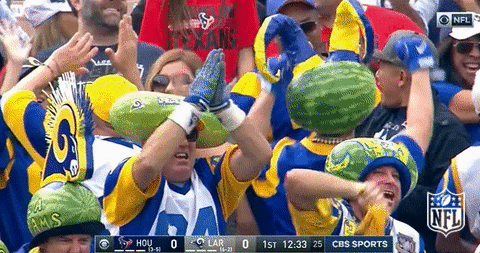 Didn't See That Coming, Rams
So where exactly did the team's sudden burst of success come from? Maybe it's the fresh outlook of rookie head coach Sean McVay. Hired just 2 weeks shy of his 31st birthday in January, he became the youngest head coach in NFL history. Perhaps it's simply the outstanding plays by quarterback Jared Goff and defensive end Aaron Donald. Or is it the seasoned expertise of Super Bowl-winning defensive coordinator Wade Phillips? Whatever the case, Los Angeles finally has a football team to be genuinely excited about this year.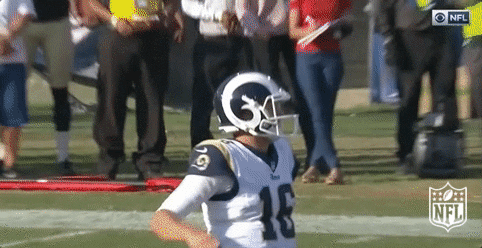 Ramming into the Playoffs
But before we get ahead of ourselves, the Rams have a couple of tough games to close out the season. It starts this weekend with the high-flying Philadelphia Eagles. The Eagles have the league's best record behind a solid defense and MVP-caliber play from second-year quarterback Carson Wentz. But if the Rams want to keep their edge over the Seattle Seahawks for first place in the NFC West, they need to find a way to win this game.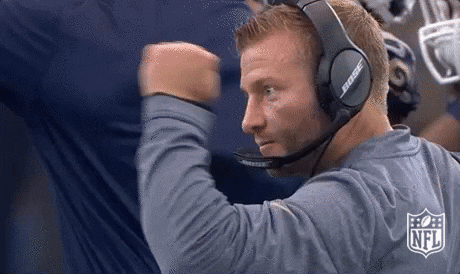 All Hands on Deck
And that's where we Angelenos come in. The Rams will certainly need all the support they can get this Sunday, so we're doing what we can by offering fans FREE PARKING at spaces near the Coliseum on gameday! If you're going to the big game this weekend, use promo code COLISEUM50 to park for free up to $50. Check the app beforehand or look out for Pavemint yard signs around the stadium to help you find your space and get to cheering!